EFG London Jazz Festival
November 15 - 26, 2018
The Filthy Six @ The Hideaway
Day 4 Sunday, November 18, 2018
<<<PREVIOUS PAGE &nbsp &nbsp NEXT PAGE>>>

Click on each photo below for a slide show.
Wimbledon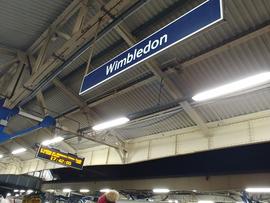 Earlier in the day we traveled out to Wimbledon by train to visit Barbara's friend, Ellen, who lives in England. To view photos that we took of our visit to Ellen, click here.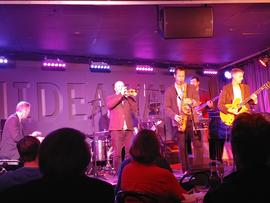 The Filthy Six are the most exciting, authentic soul/jazz outfit in the UK today and have established themselves as one of the most electric live acts on the scene.
Their soaring horns, blistering guitar and gut-wrenching Hammond are fuelled by one of the hardest grooving rhythm sections around - producing a powerful hip-shaking mixture of jazz, fung and boogaloo totally in keeping with the finest traditions of the Blue Note sound.
Their third studio album - More Filth (Acid Jazz Records) saw the band on the road in the UK, Europe and the USA and received airplay on BBC 6 Music, BBC Radio London and Jazz FM.
It's time to get with the Filthies as they premier music from their new EP as part of London Jazz Festival 2018!
"Impressive Soul Jazz sounds ... A groove monster!" - Craig Charles Funk & Sound Show BBC 6 Music.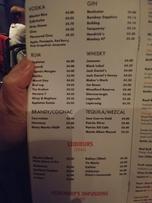 Spirits list at the Hideaway.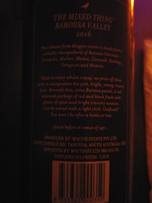 The Mixed Thing - The Australian Wine we had at The Hideaway.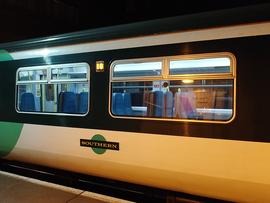 Taking the very last Sunday night train back to our hotel at 11:30 PM.

Click on each photo above for a slide show.

<<<PREVIOUS PAGE &nbsp &nbsp NEXT PAGE>>>