EFG London Jazz Festival
November 15 - 26, 2018
Itamar Borochov @ PizzaExpress - Holborn
Day 6 Tuesday, November 20, 2018
<<<PREVIOUS PAGE &nbsp &nbsp NEXT PAGE>>>

Click on each photo below for a slide show.
Taking The Train To Visit Ellen, Ian & Claire Sheridan
at the PizzaExpress in Surbiton, England.
Unit 5B, Surbiton Parade, St Marks Hill,
Surbiton KT6 4RB, England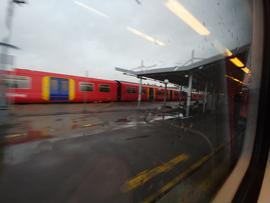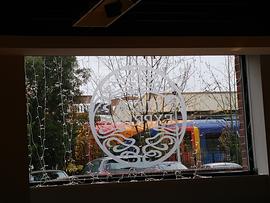 Right from where I was sitting in the PizzaExpress I could see the Surbiton Railway Station and all the trains passing through and stopping at the station right out the window. I was suprised by how many trains I saw even though we weren't there very long. There must have been a train at least every ten minutes.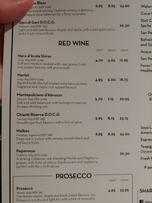 Wine List of PizzaExpress. I think all of the PizzaExpress locations have this exact same wine list.
This PizzaExpress location was very close to our hotel, easily within walking distance. This is a relatively new live music venue for PizzaExpress. It wasn't yet open on our prior visit to London. Unlike the PizzaExpress Soho location, this venue was very well laid out for live performances. Though the Soho location is a wonderful intimate venue in the heart of the live music section of London, not all seats have a good view of the stage. It looks like they just did the best they could in converting a rectangular basement into a live performance venue. The PizzaExpress Holborn venue, although also a converted basement, seems to have been specifically designed to ensure that everyone has a great view of the stage.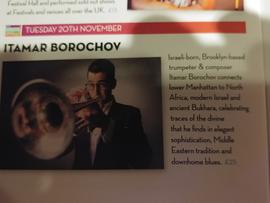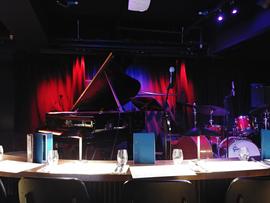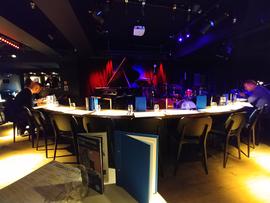 Deeply immersed in jazz tradition, trumpeter/composer Itamar Borochov's search for his personal roots resulted in an ever-expanding love for Arab and pan-African musical sensibilities.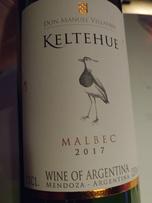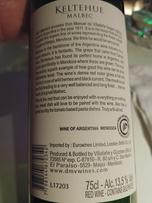 The Wine We Had At PizzaExpress, Holborn.

<<<PREVIOUS PAGE &nbsp &nbsp NEXT PAGE>>>

Click on each photo above for a slide show.