EFG London Jazz Festival
November 15 - 26, 2018
Jazz Dynamos @ Hideaway
Day 11 Sunday, November 25, 2018
<<<PREVIOUS PAGE &nbsp &nbsp NEXT PAGE>>>

Click on each photo below for a slide show.
Taking A Southern Railway Train
From London Bridge Station to Streatham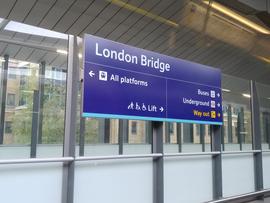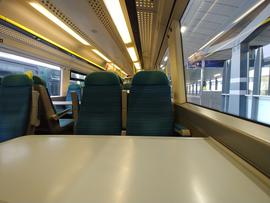 Hideaway Jazz Club
2 Empire Mews, Stanhope Road, SW16 2BF, England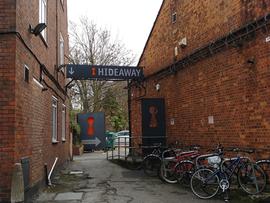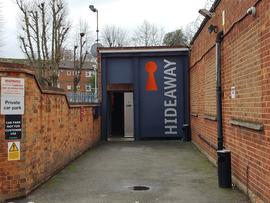 The Hideaway is hidden away down a back alley!
Hideaway Drinks Menu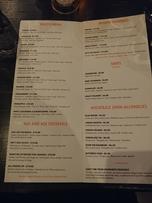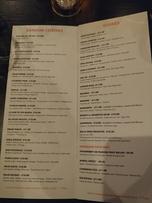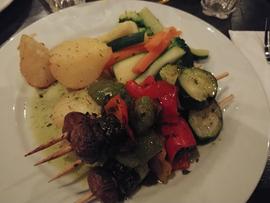 What we had for Sunday lunch at the Hideaway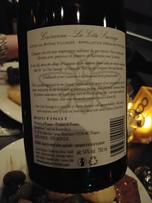 The wine we had at the Hideaway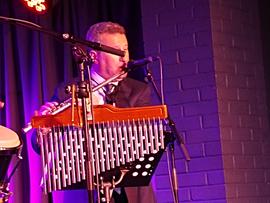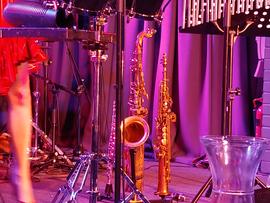 From heart-stopping ballads to 1960s French Beach Party vibes and on to a Latin American reworking of a Madonna million seller, the Jazz Dynamos will be performing music from the last 80 years, transforming well known songs with a mix of classical jazz, swing and samba.
"Truly blew me away" The Music Editor, The Independent.
Featuring Lucy Randell (vocals & percussion), Mark Adelman (keys), Anders Janes (double bass), Dom Metz (drums & backing vocals), Stewart Curtis (sax & flute).
Photos Taken While Riding
Bus 250 & Bus 59
Back To Our Hotel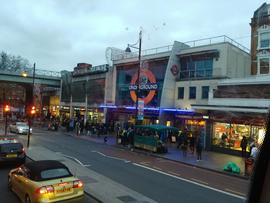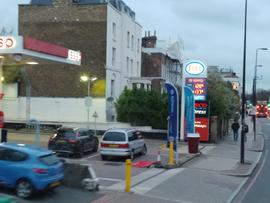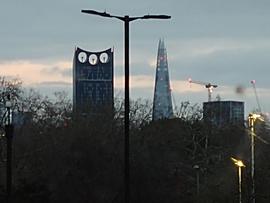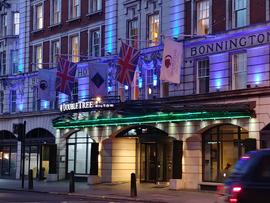 From several prior trips to London we learned how to get around London pretty fast and easy using the London Underground (Tube), plus how to get to some more outlying areas using overground trains. On this trip we learned a lot more about getting around London by bus. Riding on the upper level of the Double-Decker buses can be fun, especially if you can snag the front seat with the huge picture window. Riding the bus only costs 1.50 GBP (about $2 USD) no matter how far you are riding. This is a lot cheaper than riding a Hop-On-Hop-Off Bus around London, but does lack the audio narration.

Using the bus system will often save you from walking several blocks to the nearest Underground Station, as well as long walks underground between connecting trains. However, unlike the undergrond trains, the buses do have to contend with surface traffic which is quite significant in London especially during rush hours. Some routes do have some dedicated "bus lane" segments which help, but the buses frequently have to merge back into regular traffic.

On most bus routes the buses seem to run about every 5 or 10 minutes. It was really amazing to me how frequently the buses run in London. Often there are many different bus routes you can take to get to the same destination which makes the frequency of service even greater and the wait time even shorter. Most bus routes seem to run all night, though the frequency will sometimes drop to every 15 or 30 minutes between midnight and 5 AM. London also adds additional "night routes" as most of the Underground Train routes do not operate between midnight and 5 AM. On Friday and Saturday night there are a few of the Underground Train routes that do operate all night.

<<<PREVIOUS PAGE &nbsp &nbsp NEXT PAGE>>>

Click on each photo above for a slide show.